Vintage Heirloom Dolls
I hand make beautiful bespoke Heirloom dolls with lovely embellishments and jewels, petticoats a crown with crystals, vintage and new fabrics, trims and French vintage pastry case wings. They can be a special gift to yourself or for a special day, a personal wedding gift or bridesmaid gift, or any special occasion and can be dated and have initials and your own fabric if suitable, there is a charge of £15.00 extra to personalise your fairy doll please see the illustrations below or you can choose from the ready made collection and have a short message written on your fairy for free.
Please move down to see our ready made collection of Heirloom Dolls xx
Coming soon English Country garden heirloom dolls xx
---
Belles of Ireland fairy dolls xx
These beautiful Heirloom dolls are made from a Vintage Linen Tablecloth, I love to find beautiful old linen and see if I can give it a new life, each dress is hand embroidered with shamrocks and a lovely ribbon, I have made the bodice out of the centre piece so each one has a few shamrocks on it. Very unusual crescent shaped pastry case wings and chocolate mould hats xx
Sinead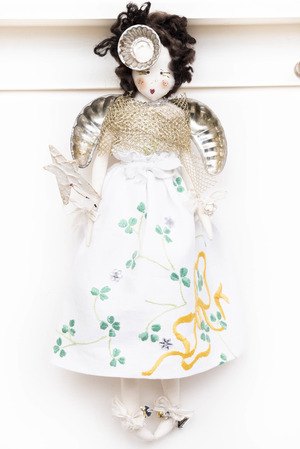 Sold - I've found a home
View Details
Orla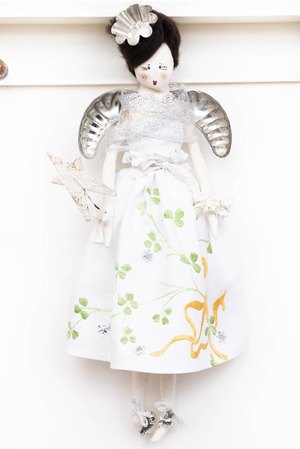 £149.00
View Details
Dana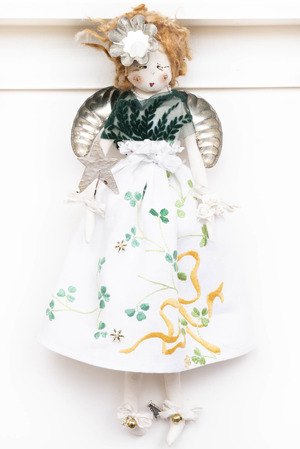 Sold - I've found a home
View Details
---
Heirloom Dolls Hand Embroidered Handkerchief xxx
I found some stunning Vintage Hand Embroidered Linen Handkerchief Cases 40s 50s, I so wanted to give a new life too, and here they are, the bodice was made from the pouch and the apron from the hand embroidered front cover ..... there are even a little of the lines where the embroidery was to go and every stitch is so beautifully done xx
Mildred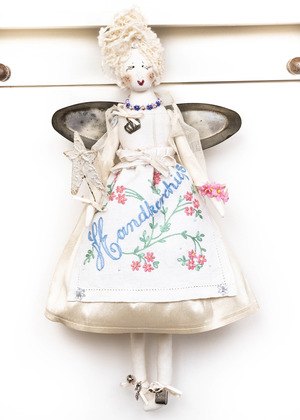 The last fairy in this collection
Sold - I've found a home
View Details
---
Bespoke Heirloom Wedding Dolls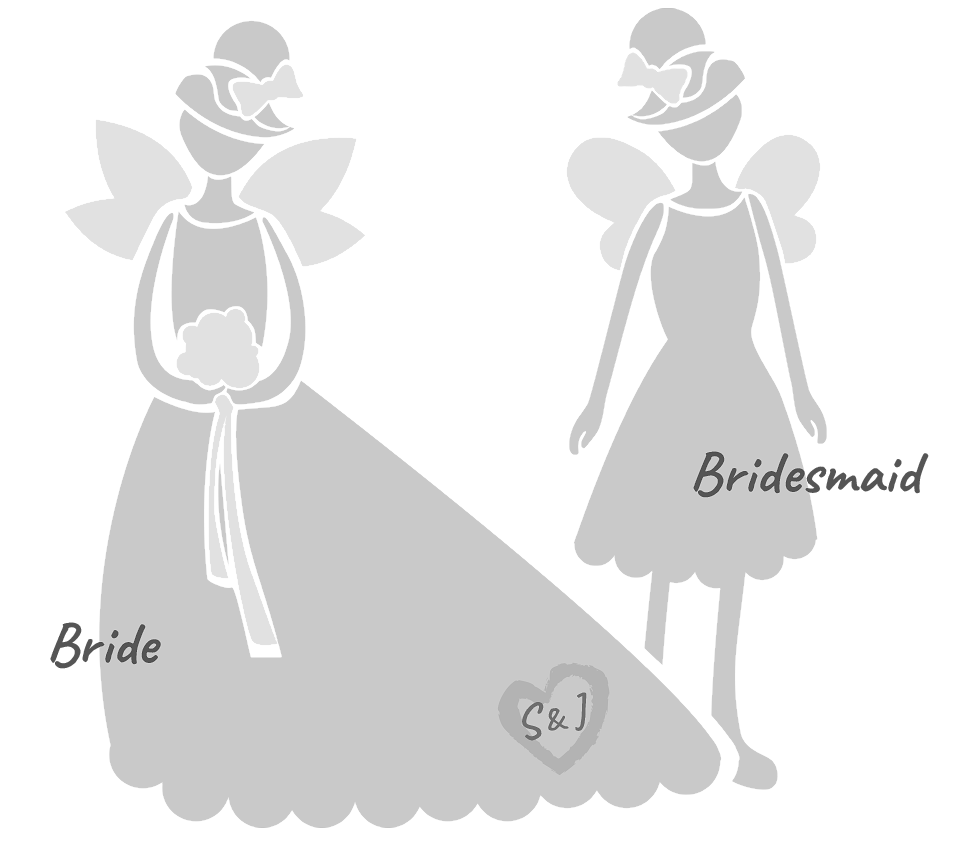 Hair
Hair colours come in blonde, brown, red or black
Dress
The dress can be some of your very own wedding dress fabric if suitable, very happy to discuss.
Date & Initials
Hand embroidered initials in gold or silver for the bride and groom and the date of the wedding can be added to the dress. The initials of the bridesmaid and date of the wedding can be embroidered on the bridesmaid's dress.