Vintage Heirloom Dolls
I hand make beautiful bespoke Heirloom dolls with lovely embellishments and jewels, petticoats a crown with crystals, vintage and new fabrics, trims and French vintage pastry case wings. They can be a special gift to yourself or for a special day, a personal wedding gift or bridesmaid gift, or any special occasion and can be dated and have initials and your own fabric if suitable, there is a charge of £15.00 extra to personalise your fairy doll please see the illustrations below or you can choose from the ready made collection and have a short message written on your fairy for free.
Please move down to see our ready made collection of Heirloom Dolls xx
Last posting date for tracked parcels xx
UK 19th December 2022 1pm
---
Vintage crinoline lady country garden fairy dolls xx
The Crinoline Ladies you see on table cloths, tray cloths etc., have been embroidered by Mothers, Grandmothers, Daughter, Sisters in fact most people loved to embroider this pattern at some time. Our Crinoline ladies tablecloth is from about the 1940, and now has a new life in our special heirloom dolls, the hand stitches are beautiful and with the white lace, I hope you will agree a great tribute to all of the hard work and love in every stitch xx
Mabel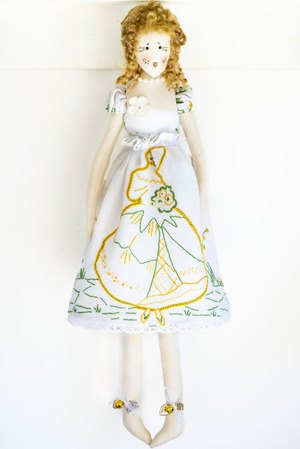 The last fairy in this collection
Sold - I've found a home
View Details
---
Belles of Ireland fairy dolls xx
These beautiful Heirloom dolls are made from a Vintage Linen Tablecloth, I love to find beautiful old linen and see if I can give it a new life, each dress is hand embroidered with shamrocks and a lovely ribbon, I have made the bodice out of the centre piece so each one has a few shamrocks on it. Very unusual crescent shaped pastry case wings and chocolate mould hats xx
Orla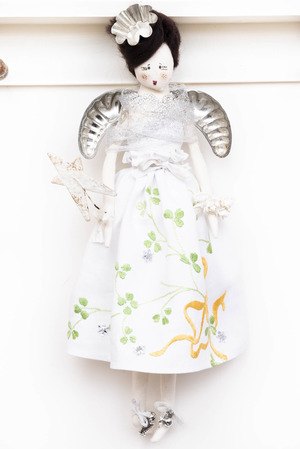 The last fairy in this collection
Sold - I've found a home
View Details
---
In an English Country garden heirloom dolls xx
In an English country garden
How many kinds of sweet flowers grow
In an English country garden?
We'll tell you now of some that we know
Those we miss you'll surely pardon
Daffodils, heart's ease and flox
Meadowsweet and lady smocks
Gentain, lupine and tall hollihocks
Roses, foxgloves, snowdrops, blue forget-me-nots
In an English country garden

song By James Rogers
---
Bespoke Heirloom Wedding Dolls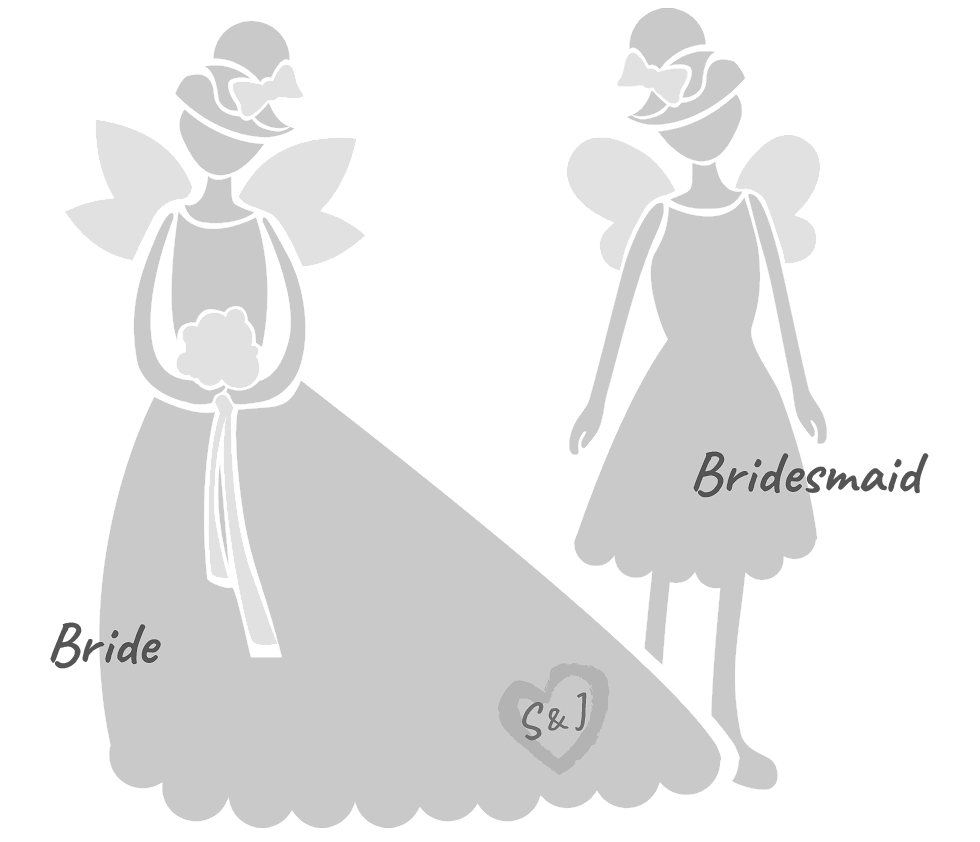 Hair
Hair colours come in blonde, brown, red or black
Dress
The dress can be some of your very own wedding dress fabric if suitable, very happy to discuss.
Date & Initials
Hand embroidered initials in gold or silver for the bride and groom and the date of the wedding can be added to the dress. The initials of the bridesmaid and date of the wedding can be embroidered on the bridesmaid's dress.