New..Art fairy dolls

I have for a while wanted to create a few different art fairy dolls for the collection sometimes using darker tea dyed calico with trims such as rusty bed springs and unusual things I find on my travels at salvage and vintage shows. Our usual gorgeous charms and embellishments will be here, and as always beautiful fabrics, some embroidered and some I can only get enough fabric for maybe two fairy dolls, please pop in and have a look x
l

ove Chris xxx
Milly Molly Mandy art fairy dolls xx
Milly-Molly-Mandy's real name is Millicent Margaret Amanda, but she was given the nickname because of the length of her full name. Her adventures are the everyday events of village life: running errands, going to school, making presents, fishing, picnicking, and so on. She lives in "the nice white cottage with the thatched roof" on the edge of a small village. Her parents, grandparents, aunt and uncle also live in the cottage. Her friends are Billy Blunt, a slightly older boy whose parents run a corn shop and Little-Friend-Susan, who lives in the cottage down the road ..........

Milly-Molly-Mandy is a set of children's books written and illustrated by Joyce Lankester Brisley. First published in 1925 and in print ever since, Milly-Molly-Mandy is an instantly recognisable and well-loved character xx
Susan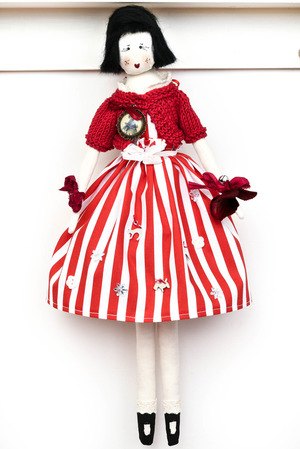 The last fairy in this collection
Sold - I've found a home
View Details
---
1960's (Mary Quant) fairy dolls xx
Did you know?
Mary Quant is one of the most iconic designers of the 1960s. Her fun, young, innovative approach shook up British fashion, with eye-popping designs like hot-pants, playsuits and the era-defining mini-skirts and dresses – all in rainbow colours.

Quant was a self-taught designer and pattern cutter. Her first designs were adapted from commercially available sewing patterns, which she customised to make her own. Later, Quant produced a range of home sewing patterns so that women across the world could create their own versions of her famous designs xx
Chloe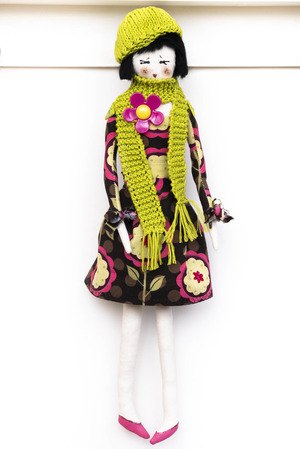 The last fairy in this collection
Sold - I've found a home
View Details
---
The Bloomsbury Set xx
English vintage Bloomsbury style print from the 1930's era.
The Bloomsbury Group—or Bloomsbury Set—was a group of associated English writers, intellectuals, philosophers and artists in the first half of the 20th century,[1] including Virginia Woolf, John Maynard Keynes, E. M. Forster and Lytton Strachey.
Arts and craft /Modenisum
Lydia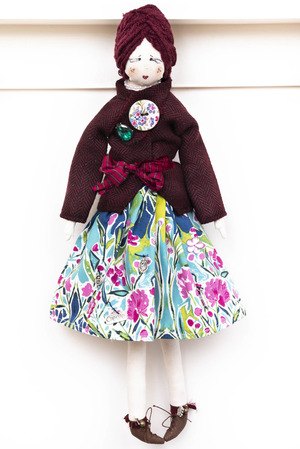 The last fairy in this collection
Sold - I've found a home
View Details
---
Frida Khalo
I have made my Frida Khalo inspired dolls as a result of my interest in this great artist and my visit to the Frido Khalo exhibition "Making Her Self Up," at the V & A museum, each doll comes with a postcard from the day.

Frida Kahlo was a Mexican painter known for her many portraits, self-portraits, and works inspired by the nature and artifacts of Mexico. Inspired by the country's popular culture, she employed a naïve folk art style to explore the questions of life. Wikipedia

In her 20s, Frida started wearing her own interpretation of traditional Tehuana dress: full skirts, embroidered blouses and regal coiffure associated with a matriarchal society from the Isthmus of Tehuantepec in Oaxaca, Mexico.
Frida in white and blue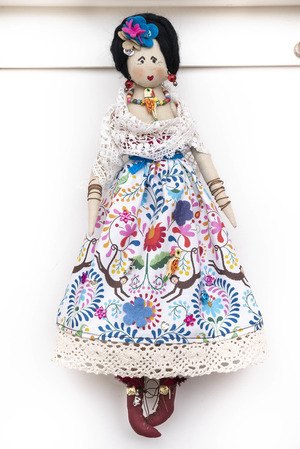 The last fairy in this collection
Sold - I've found a home
View Details