Mrs Claus sitting checking the lists
Mrs. Claus is having a hot cup of chocolate and a lovely buttery cookie, just freshly baked xxx
---
Christmas Fairy dolls
.... at the North Pole, our little Christmas fairy dolls are full of good cheer and fun with maps of Santa's village, his house, workshop and reindeer stables. I, as always could not resist this beautiful Lewis and Irene fabric, there are even excited Elf foot pints on some of the dresses and the North Pole compass xx
Joy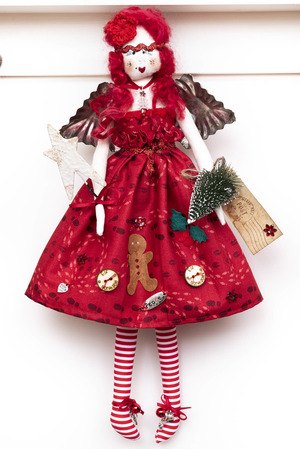 The last fairy in this collection
£135.00
View Details
---
Mrs Claus from the North pole
Mrs Claus is very busy this time of year, organising Elves and some Christmas fairies, she has her own helpers for list reading, baking duties and everything else to get Mr Claus ready for the big day xxx
---
Christmas sitting Fairy dolls
... to help at the North Pole where they are able to sit on a shelf or a book and read through the Naughty and Nice lists.
Ginger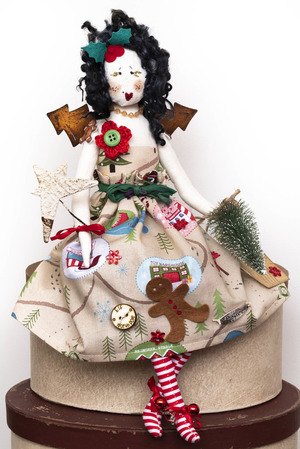 Sold - I've found a home
View Details
Noel
£135.00
View Details
---
Nutcracker Christmas Fairy dolls Sitters
The Nutcracker and the Mouse King" is a story written in 1816, in which young Marie Stahlbaum's favorite Christmas toy the Nutcracker, comes alive and, after defeating the evil Mouse King in battle, he whisks her away to a magical kingdom populated by dolls.

These dear little fairy dolls look magical sitting on shelf or on books, just taking in the festive season xx
---
Mr Claus in cosy red corduroy coats
When you are not sure of the weather the thing you need most is a cosy coat and lovely felt hat, especially when you have so much to deliver, and large red key is so helpful for those houses with no chimney xxx
...with star and red trousers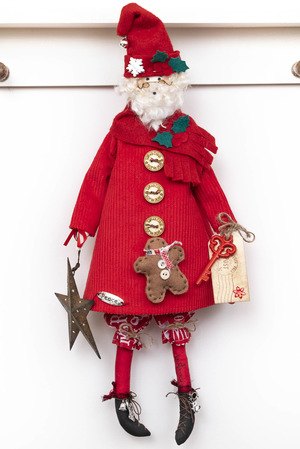 The last fairy in this collection
Sold - I've found a home
View Details
---
Christmas Ballerinas with holly wings
The ballerina became the most popular dance performer in Europe in the first half of the 19th century, gradually turning the spotlight away from the male dancer. In many performances, ballet heroes were played by a woman, like the Principal Boy in pantomime.

Ballet is a formalized form of dance with its origins in the Italian Renaissance courts of 15th and 16th centuries. Ballet spread from Italy to France with the help of Catherine de' Medici, where ballet developed even further under her aristocratic influence. An early example of Catherine's development of ballet is through 'Le Paradis d' Amour', a piece of work presented at her daughter's wedding xx from Wikipedia
Mandy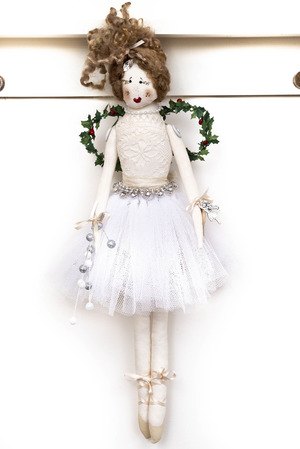 £135.00
View Details
Mia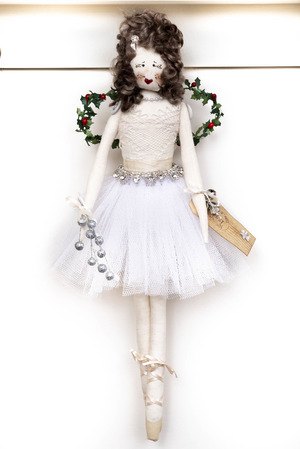 Sold - I've found a home
View Details
---
Getting ready for Christmas fairy dolls
With parcels ready and cards all done these girls are off making sure they are in time for Christmas, based on 1950's dresses these girls have pearl necklaces and bracelets, with rusty tin heart wings.
Deborah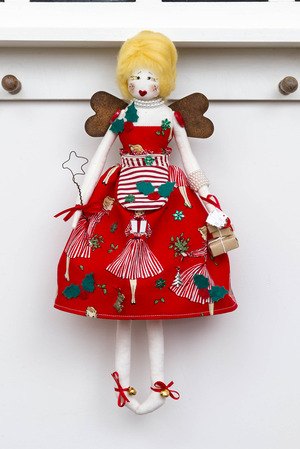 £135.00
View Details
Connie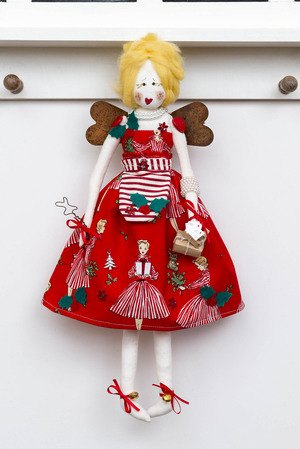 £135.00
View Details
---
Christmas sitting fairy dolls
for a shelf or on top of lots of lovely Christmas books and boxes
Nora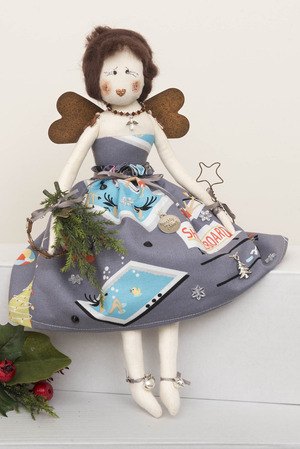 The last fairy in this collection
£135.00
View Details
---
Christmas time collection brooches xxxx
Starlight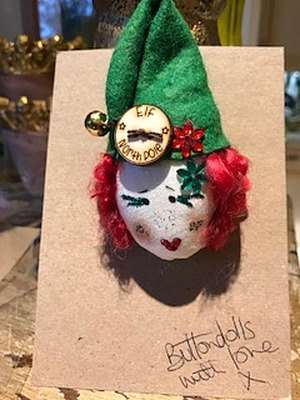 Sold - I've found a home
View Details
Cranberry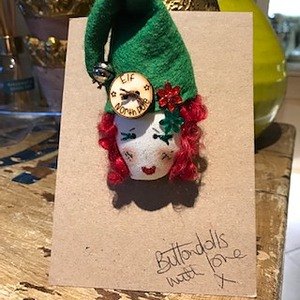 Sold - I've found a home
View Details
Cocoa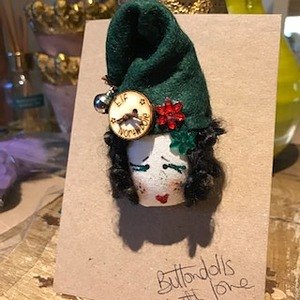 Sold - I've found a home
View Details