July 3rd, 2017
With the arrival of Wimbledon ....
.....strawberries and cream and evening concerts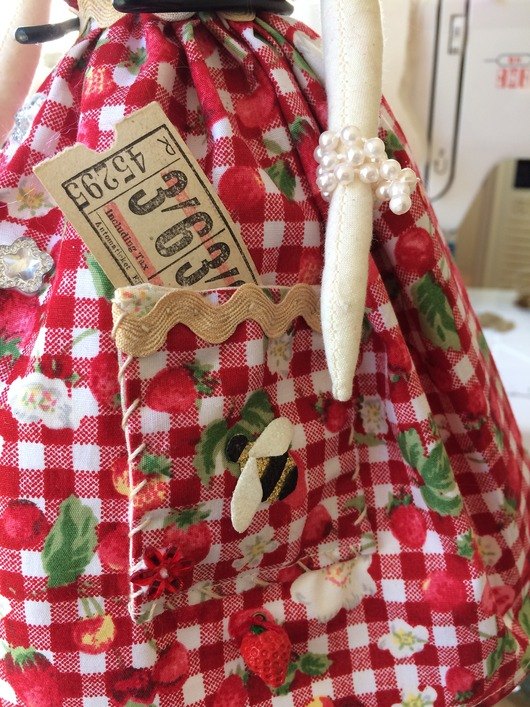 Roses are still in full bloom and the Sweet peas, what wonderful scents just right for picnics, concerts and festivals, here is a little sneek peek of the little strawberry/roses collection and of course a bus ticket for the journey to find the perfect spot ................ and below the beginnings of the all important floral summer frock with layers of tulle.


Have a great week to you all
lots of love
Chris xxxx
---
Comments (1)
Valerie Jeffery
- July 7th, 2017 1:10am
Looks like 'Everything's coming up Roses' - Strawberries, Cherries and Button Dolls! It's certainly the Summer for it! We've achieved the Chelsea Flower Show, Ascot, Glastonbury and now Wimbledon! Unfortunately, one aspect of the Chelsea Flower Show is becoming more like a building site each year, but there is still an abundance of beauty to be enjoyed! Ascot was wonderful this year - the first to be televised by ITV and they produced the best Ascot. Glastonbury was perfect for a summer outdoor festival, just a shame politics had to intrude instead of allowing everyone a break! Hope you and the pussies are keeping cool enough for you to carry on the good work, Chris! Milly and Betsy send their love! xx
Reply
Leave A Comment


Thank you for your comments, they will appear shortly once approved.