May 23rd, 2018
Weddings weddings weddings
... what a great weekend last weekend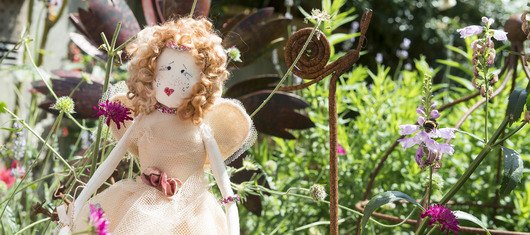 a time to celebrate and new adventures. One of my lovely customers a month or so ago asked me to make her a special fairy doll using her 35year old wedding dress, veil and headdress, what a privilege, so the dress arrived and using a much as I could from the original fabric, the different layers of satin, lace and tulle, off I went....... the little one below is the end result, the headdress is from the original headdress and her little necklace, I made padded fabric wings from the satin and covered them with tulle, the pearl buttons were from the sleeves and the top of the bodice was the buttonholes. The shawl was from the train and has little tiny beads along the edge, It was such fun to do.

Off for a walk on Saturday and then using the long weekend to make a lot of bodies in preparation for the projects in hand and the new collections coming up.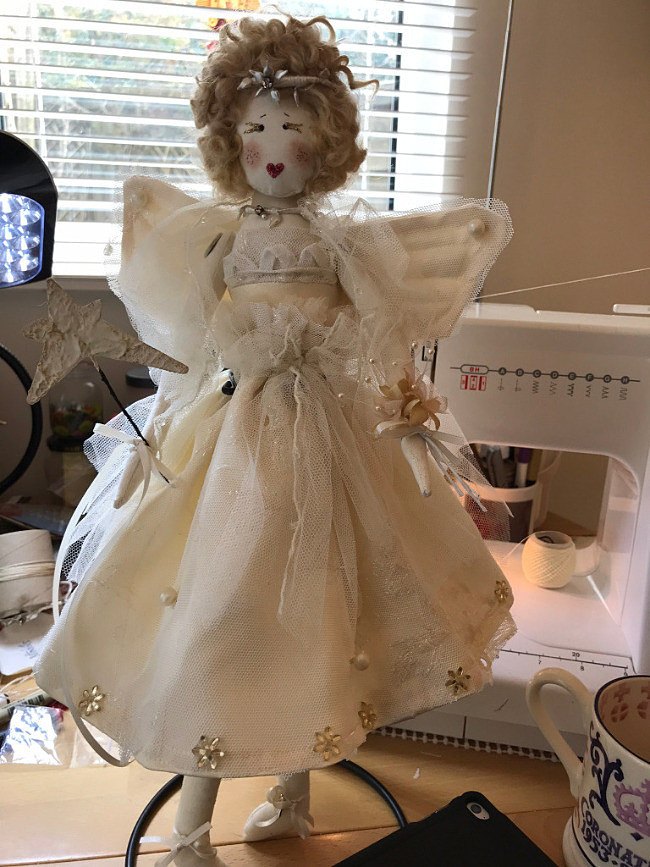 have a great weekend all

lots of love
Chris xxx

---
Comments (3)
Dorene Hedrick
- May 25th, 2018 5:14pm
She is absolutely beautiful. You have a wonderful talent of bringing these lovely fairies and dolls to life.
Reply
---
Patricia Doran
- May 25th, 2018 5:45pm
I loved the wedding doll. Are you doing any others as one would make a lovely personal wedding present to my daughter who is marrying this July.
Reply
---
Liz Lavis
- June 2nd, 2018 8:43am
Thank you Chris -after all these years of keeping that dress in a box and not knowing what to do with it seeing your lovely fairy dolls was inspirational and Lizzie as she is known takes pride of place at home.
Reply
Leave A Comment


Thank you for your comments, they will appear shortly once approved.