April 12th, 2018
Phoebe in her new home
this little lady wearing her new glasses lives in an fabulous opticians......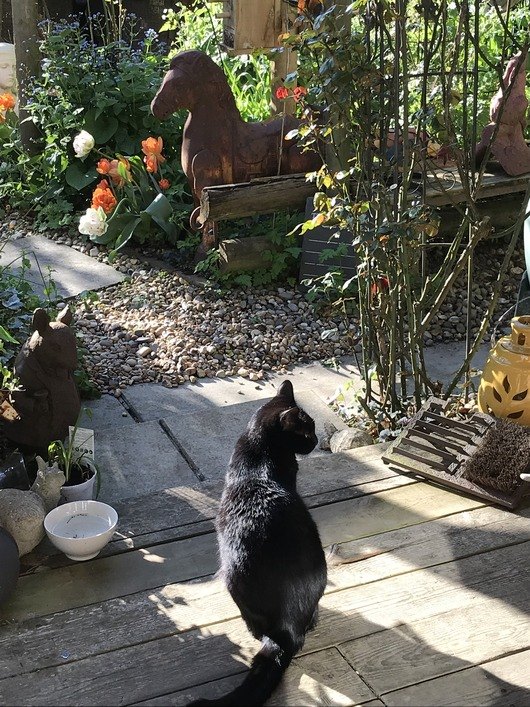 she has pride of place watching over the customers and the book exchange area...... below we have the beginnings of beautiful Indigo stamped linen dresses, I found this fabric late last year and could not wait use it, so here are the little ladies getting ready..... this heavy French linen makes wonderful full dresses and bodices. The ribbon around her waist has handmade written on it and is made of lovely woven tape.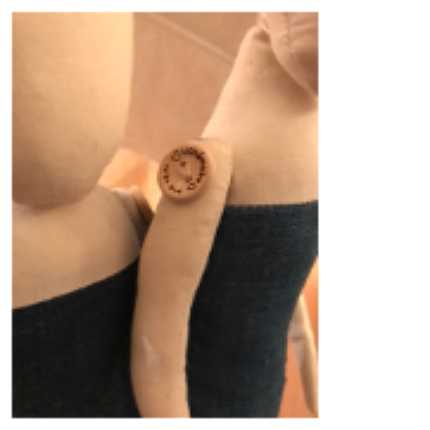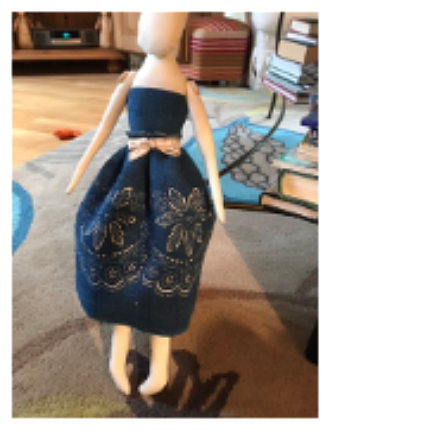 ---
Comments (1)
Valerie Jeffery
- April 13th, 2018 1:05pm
Tell us more about how Phoebe came to live at the Opticians, Chris. I bet she attracts a lot of attention and children especially love her! What happens at the book exchange area, is it something quite separate from the 'eye' clinic?
Reply
Leave A Comment


Thank you for your comments, they will appear shortly once approved.